Modern businesses ask for new business solutions and optimized space organization. One thing that has the power to affect both of these is a collaboration table.
Collaboration tables and other furniture can result in so many improvements to the overall workspace organization and a general improvement in employee efficiency. Incorporating them into your workspace brings countless benefits that you've never even considered.
Let's see what you can do with collaboration tables and how you can maximize their potential.
Fitting the Collaboration Table in Your Workplace
Collaboration tables are easily customizable to fit any space. From small home offices to large corporate buildings – their unique design, beautiful aesthetics, and many amazing features will improve whatever place they're fitted into.
Educational institutions, K12 schools, universities, and colleges are turning to collaboration tables to enable students to take part in active learning.
One of the advantages of these tables is that most of them have a flip-top design, meaning that the top of the desk can be flipped vertically, allowing for an easy storage solution that takes up a minimal amount of space. Whenever these tables are not being used, they can be wheeled off to the corner of the room without being in anyone's way or becoming an eyesore.
Workspace Optimization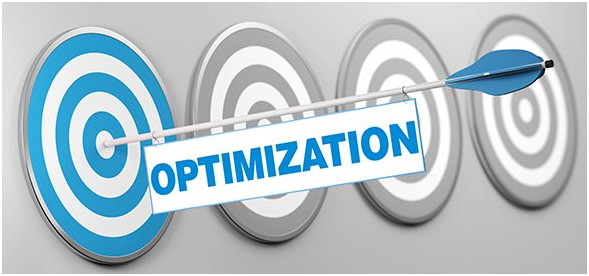 These tables allow for great office space optimization. If you want to easily organize your workspace, using collaboration tables with a hidden monitor feature can prove to be a lifesaver.
When a monitor or a laptop is mounted on these tables, it can easily be stored away under the table itself at the push of a button. When the computer's not being used, this creates an additional working space and can help to clean your desk clutter.
When individual tables are connected, those outfitted with FlipIT mounting kits allow for the main monitor to be easily visible from all sides of the table, and anyone can plug in their own computers and toggle the main display to show their screen.
Since these collaboration tables come with a cable management system and integrated power and data connectivity, you don't have to worry about entangled cables and extension cords. You can easily keep everything neat and organized.
Mobility
Collaboration tables have effective wheels that allow them to easily be pushed along the floor, and with the flip top feature, they can get through hallways and small door frames.
Connected to one another, the tables prove to be exceptionally sturdy, so while offering great mobility, they also give you stability.
Disconnecting the tables is as easy as connecting them, so you don't have to waste your time planning the seating arrangements and figuring out how to make everyone feel comfortable during long meetings. Simply wheel in the tables to the conference room, do your work, then wheel them out.
Benefits of Using Collaboration Tables
Teamwork and collaboration in workplaces are essential for increasing employee engagement and growing your business. Collaboration tables make team projects a breeze and they offer many benefits:
Brainstorming Sessions
Workers can come together and bounce ideas off each other easily when they have the right conditions to do that. With collaboration tables, they can come together in a matter of minutes and dedicate their time to coming up with innovative business solutions.
Collaborative Projects Between Departments
For your whole business to run smoothly, all departments need to have impeccable communication among themselves. Cramped offices and small cubicles can make what could be short meetings into a waste of working hours trying to figure out how and where to come together. Collaboration tables eliminate this problem in its entirety.
Bridge the Gap Between Management and Staff
Traditional conference tables and rooms usually create a sense of hierarchy within the company and can make employees fearful of sharing their ideas and opinions. With someone at the head of the table, employees feel more strictly judged, so they tend to withdraw.
Collaboration tables can be placed in a circle, wheel, or any other pattern that can create a more relaxed atmosphere that allows everyone to be more communicative and open to teamwork.
Promote a Productive Business Culture
74% of workers are more productive in coworking spaces, and that's mostly because they want to be seen as contributing members of the team.
Working alongside others boosts morale and inspires personal growth. Employees will learn from each other and be encouraged to step up their game on a daily basis.
Fitting a collaboration table in your workplace will bring about many benefits, its useful features will encourage teamwork, boost productivity, and more, so when designing a new floor plan for your office, keep them in mind for better space optimization.