Learning Award Academy (LAA) provides a consultation on courses and progressions to further your education and gain the professional skills that will allow you to gain access to higher university degrees in the United Kingdom, Malaysia, Singapore or other countries worldwide, also the access to different job opportunities with top-tier companies.
The academy in Malaysia has the flexible study opportunities depending on the programme which ranges from Foundation, Diploma, Degrees and Master's Degree. Currently, LAA focuses on popular Business related modules but will introduce Science and Art programme from Spring 2018.  As a learner, you will interact with highly qualified lecturers each dedicated to bring out the best out of you. Together, a detailed programme will be outlined, and tailored explicitly for your academic progression. If you are a working professional, the programme will work around your work schedule.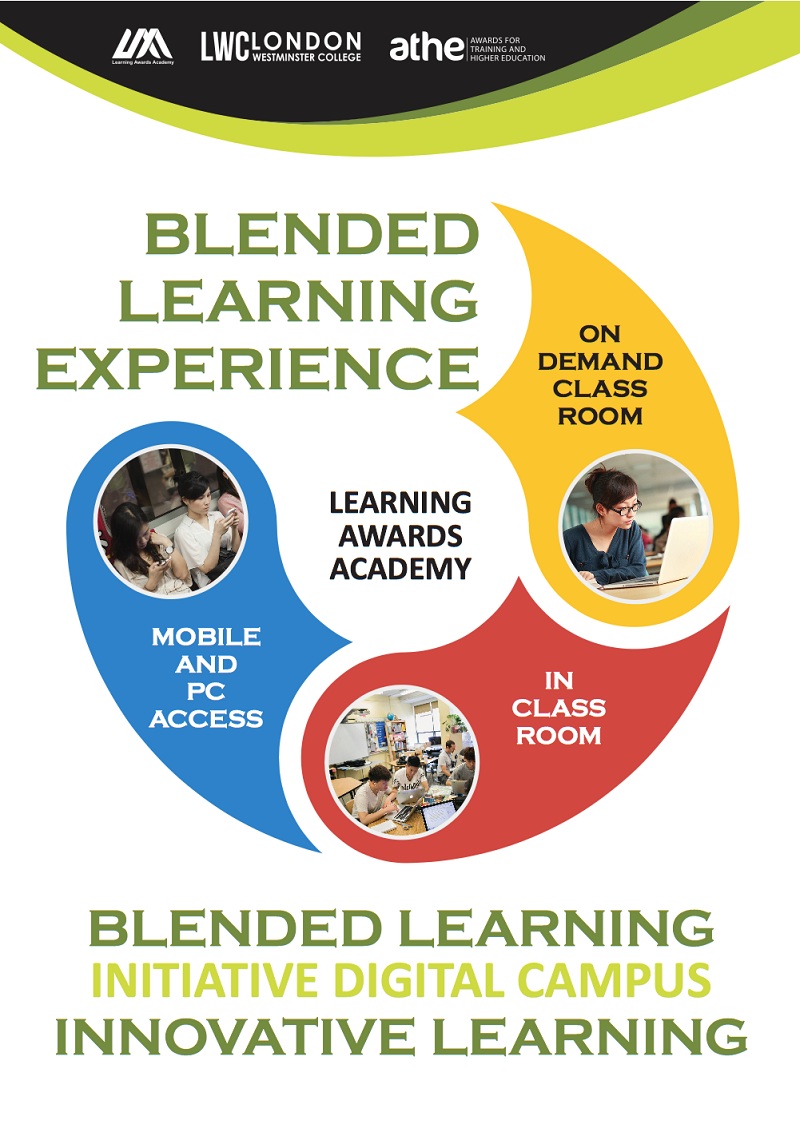 The programme such as Level 3 Business and Management allows you to obtain an equivalent of an HE qualification or the A levels to further your degree on a 2-year Undergraduate Bachelor Degree with Honours.  Some of the advantages of flexible and blended learning includes:
Self-pacing: You can follow an accelerated space (6 months) to obtain a Level 3 Business and Management Diploma or study at your own pace if you are in employment. LAA provides free weekly business English by qualified tutor.
The core modules allow you to gain skills from doing a variety of activities such as group assignments, leadership skills, and the simple fact of being able to interact with peers following a similar programme worldwide allows you to gain more extensive knowledge and understanding.
A different study method: face-to-face interaction and study with your tutors, digital platform, assignment assistance and collaborating with other peers offer you the type of positive learning experience. The learner also accesses on-demand classroom and combine them both into blended learning.
Affordable: Scholarships of up to 40% are given currently to SPM graduates regardless on which year of graduation, as long the student is new to higher education. In fact, for RM 9,200 the Level 3 Ofqual accredited qualification is exceptionally value or money for a life time award.
LAA's programme list are from London Westminster College which has accreditation from ATHE like many colleges in the United Kingdom.  ATHE certification is regulated by the UK Office of Qualification and Examination (Ofqual). Obtaining a diploma from an ATHE accredited college provides you with a qualification that is internationally recognised.
At www.info-awards.com you will learn all about what is called opening the doors for a better career progression and by applying to Learning Awards Academy's innovative mission and achievable vision. Now in Malaysia, students, parents and teachers can make enquiries 018 328 4008 or visit the centre directly at – Johor Bahru 80250, Jalan Kebun Teh 1.