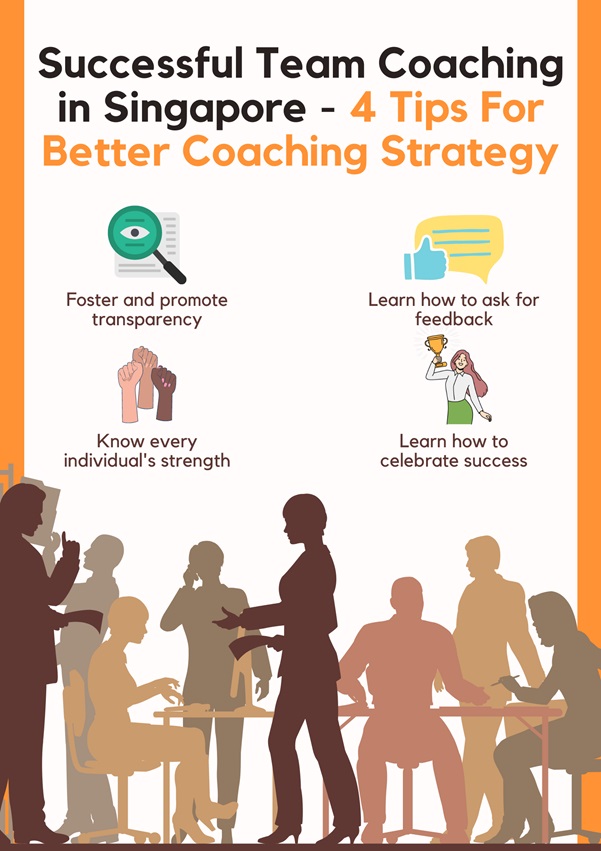 Coaching is a key part of managing today's workplace employees. It is also a vital component for driving your team to success. The growth of a team starts with proper management of people within the group, especially from a business perspective. Hence it explains why some people invest in a team coaching program apart from opting for leadership and career coaching.
Employees who lack proper leadership skills tend to falter with working and achieving organisational objectives. However, one who understands it and team cohesion tends to contribute to the success and lead as an ideal example. The success of many business endeavours also lies in team performance and the leaders within.
Building a decent management repertoire is of significant importance. Here are tips for effective coaching strategies:
1.) Foster and promote transparency
Transparency helps build trust, which strengthens relationships within the team. It also ensures that everyone within the team is on the same page. Thus almost every team coaching in Singapore encourages fostering transparency within the team and organisation to help create a healthy company culture with open communication.
2.) Learn how to ask for feedback
An effective and ideal coach often looks for better ways to improve their coaching. They have the traits of being 'coachable'. Ask them what you need to improve further to enhance your role within the team. During the discussion, have an open mind and ears. Understand that adapting to challenges requires one to be flexible. Thus you need to determine if you are also at your best to help the team excel and achieve the objectives.
3.) Know every individual's strength
Whether you're taking a women leadership development or a team coaching seminar, you would notice how they often emphasise recognising every individual's strength. Tailoring game plans and strategies must start with the person/s within your team you are interacting with. Each can contribute to the team's success according to its strength. Therefore you need to determine their strength (and also their weakness) and cultivate these skills with an effective management plan.
4.) Learn how to celebrate success
Learn how to celebrate milestones and achievements. As a leader and coach, you should never deplore and deny celebrations. Why? Because each must recognise one's achievement and individual success to inspire and motivate others. You can highlight these benchmark goals and successes every once in a while since they serve as a tool for building support and enhancing your team's morale.
If you are looking for team or career coaching in Singapore, visit ANspired for more info.